Extinct Species Fact Sheets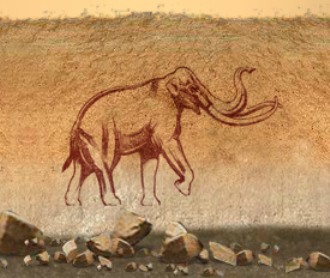 Mammoth mural, Elephant Odyssey. The San Diego Zoo's award-winning Elephant Odyssey exhibit explores prehistoric fossil evidence, extinction causes, current wildlife species, and conservation projects.
Image credit: © San Diego Zoo Global. All rights reserved.
These fact sheets were prepared by San Diego Zoo Global Library staff.
Extinct Species - Common Name A-Z
Extinct Species - Scientific Name A-Z