Veterinary Medicine : A Research Guide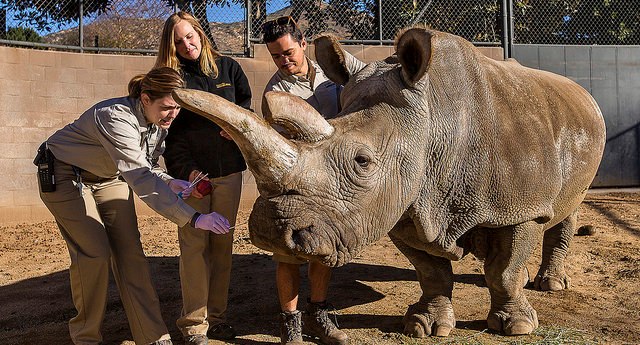 Nola receives medical attention at the San Diego Zoo Safari Park. A nasal swab sample is taken from the northern white rhinoceros. ©San Diego Zoo Global. All rights reserved.
What can I find in this guide? Browse the tabs for recommended veterinary medicine resources, in print and online. Topics include: general information, anesthesia/restraint, apps, bites/stings/envenomation, diagnosis, diseases, literature/databases, nutrition, organizations, pharmacology, toxic plants, zoos.
Disclaimer: This site is created and maintained by SDZG Library staff. Although we make every attempt to provide accurate information, some of the resources and links may become outdated. If you have suggestions for updates or additional resources, we welcome your feedback.
Veterinary & Allied Organizations
Prepared by the Veterinary Medical Libraries Section of the Medical Libraries Association (MLA)